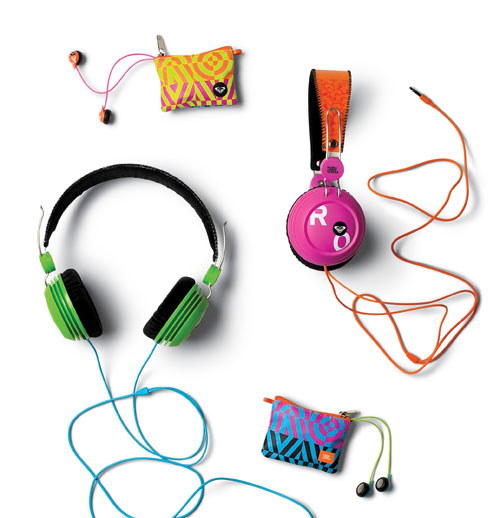 There are so many headphones and earphones on the market that you can find a set in just about any color or style that you want. Most of them work well and sound better than the stock headphones that ship with your iPod or iPhone.
JBL and Roxy have announced that they have teamed up for more earphones and headphones that will be sold through Roxy stores around the country. The line will include the Reference 230, Reference 250, and Reference 430.
The 230 are ear buds that have a closed back design to block outside noise. The 250 are in ear earphones that have a semi-open back design and an inline mic for answering phone calls. The 430 are over-the-ear headphones that isolate noise and are available in several colors. The line is available in Blue/green and orange/pink colors with prices ranging from $19.95 to $69.95.
earphones, JBL, Roxy