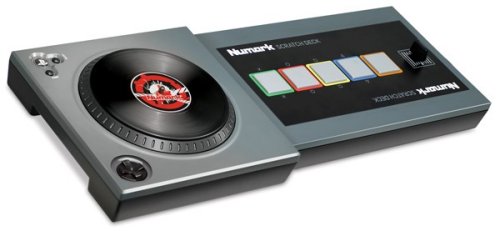 Guitar Hero and Rock Band are a couple of popular music video games, but for some audiophiles rock music isn't what they want. Some music fans are into hip-hop, electronic and other genres where DJs spin the tunes rather than rock bands jamming live.
Activision is set to add DJ Hero to its music game line up. We have already seen an aftermarket DJ Hero turntable from Numark and Activison has now announced a special edition DJ Hero game is coming.
Activision will offer a special branded edition of the DJ Hero game with new mixes of popular tracks form Jay-Z and Eminem. Along with the custom game tracks will be an exclusive pair of CDs, an advanced version of the DJ controller for the game, a DJ stand, and a metal travel case. Availability and pricing for the special edition of the game is unknown.
Activision, DJ Hero