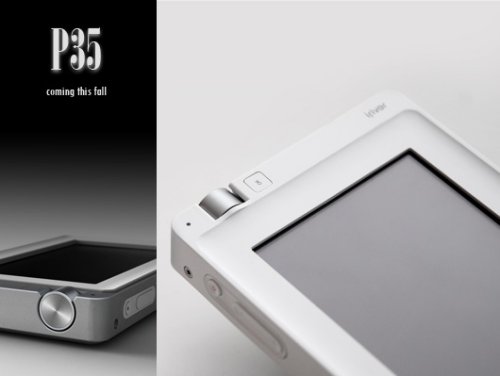 iRiver's P35 PMP has been upgraded, introducing a 32GB version. The touchscreen PMP is currently available in Korea and will arrive in the US this fall, has a 4.3-inch WQVGA display and a microSD slot for up to 16GB cards.
The Korean version also has an optional DMB digital TV tuner, a feature is not likely to be in the US model, but no one Seems sure. More likely is that iriver will use the mid-range WiFi-enabled version of the P35, which includes an internet browser and the company's "Magazine" UI.

The 32GB P35 retails for 488,000 South Korean won or $389. No word on US price.
32GB, iRiver P35, released