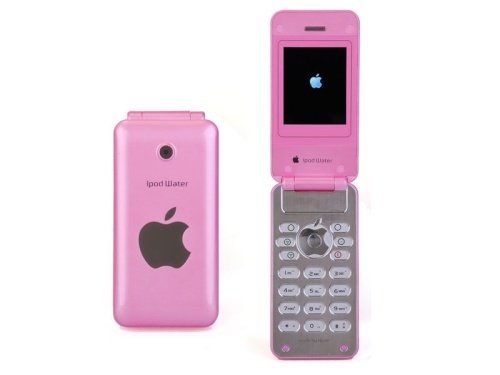 When you design phones while on crack, there are bound to be some bad results. The iPod Water phone, despite it's name, isn't waterproof and it doesn't even look like an iPhone. These knock-off companies are really slipping lately. I'm very disappointed. I thought the idea was to make your thing look like the other more desirable thing.
The specs are also disappointing, featuring dual band GSM connectivity, a 2.2″ display, audio and video playback, Bluetooth support and a built-in digital camera of unknown megapixel count. It also has an integrated FM tuner to help you keep radio alive.

It will cost you $104.
fake, iPod, knockoff, phone, water