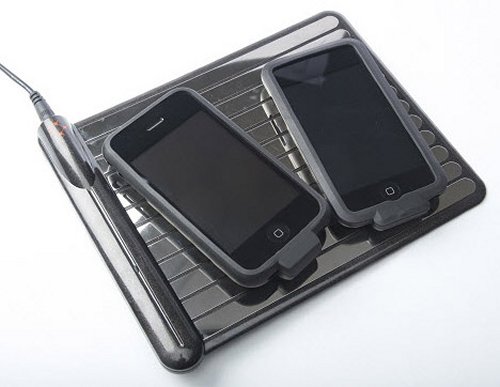 It sure took a long time, but WildCharge, manufacturer of the WildCharger Pad, is launching its WildCharge Skins for the iPhone and iPodTouch.
The pad has to be plugged into a power outlet and your mobile phone equipped with the corresponding skin. The device gets charged simply by placing it on the pad. Like magic. Well, to a dude from the past it would seem like magic. Wildcharge recently launched its Universal Adapter that acts as a Skin and is compatible with over 150 cell phones.

The iPod Touch Skin is available now and the iPhone version will be released July 7th. Both are $34.99.
inductive charging, iPhone, iPod Touch, WildCharge