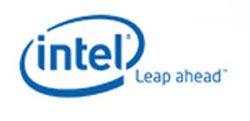 One of the coolest things to read about for gadget and technology fans is the gear we will be using in the future. You only have to look at the huge interest that the iPhone 3G S generated before it was officially announced to see that future products are very popular.
Intel held its Research@Intel day yesterday and unveiled some of the projects that the chipmaker is working on in its labs. One of the things covered was the platform power manager, a key technology behind the Moorestown platform and an integral component of the Atom processor that will end up in MIDs and smartphones.
The presenters talking about the PPM announced that the research has helped Intel design products with a 50x reduction in idle power requirements over today's Atom platform. That is a huge discovery, the less power needed at idle the longer our mobile devices will last on standby and more power in the battery is available for talking and working.
Intel, Moorestown