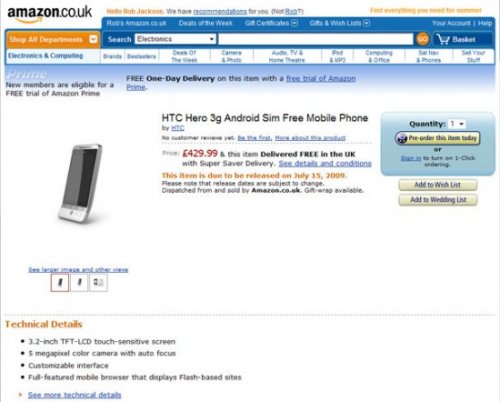 Amazon.co.uk is now offering the HTC Hero for pre-order. The Android handset has been listed to retail for £429.99 each. July 15th is the expected shipping date, but nothing is certain so don't be surprised if the date changes.
At £429.99, that's a pretty heavy price tag. Converted, we're talking about $700 or more. Anyone going to bite at that price? They say it will be dispatched and sold by Amazon.co.uk themselves, so we don't know whether other retailers and the carriers themselves will offer it earlier or later than that date.

Pricey. It will be interesting to see how it sells.
Amazon UK, hero, HTC, pre-order