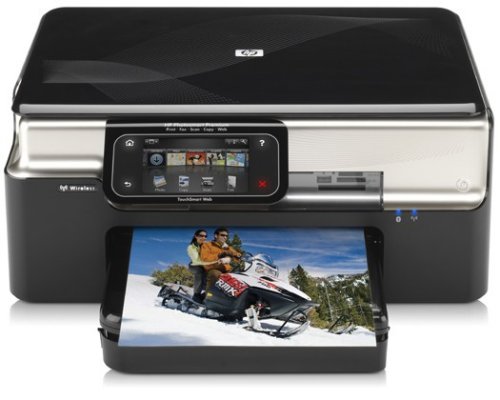 Printers are fairly boring, but HP is looking to shake things up with the "world's first web-connected printer." The Photosmart Premium features a 4.33-inch front panel dubbed the Touchsmart Web, a touchscreen interface with several bundled, online apps to accommodate all of your paper-friendly tasks.
It even has a full-on HD Apps Studio just in case downloading new apps on your printer really takes off. The API's being made open for the entire realm of developers, but it remains to be seen if the interest is there. It will cost you $399.

Sure, you could just buy a cheap netbook and plug it into your current model, but then this isn't aimed at the likes of you.
app, HP, Photosmart, premium, printer, web, widgets