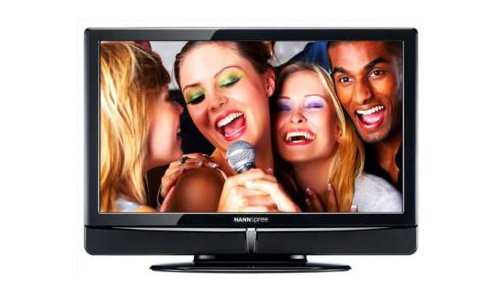 Hannspree just released its new 25-inch LCD HDTV for the US market. The 'ST251MKB' is a budget-friendly TV that supports 1080p resolution and features a 16:9 aspect ratio, a 2ms response time, 300cd/m2 brightness, dynamic 10,000:1 contrast ratio, 160-degree vertical viewing angle and a 170-degree horizontal viewing angle.
It also comes with several handy connectivity ports which include a VGA port, two HDMI ports, an S-Video port, headphone output and a PC audio jack. The ST251MKB is available now at Costco for $400.

If you're in the market for a budget TV, this one might be for you.
1080p, 25-Inch, Hannspree, HDTV, LCD