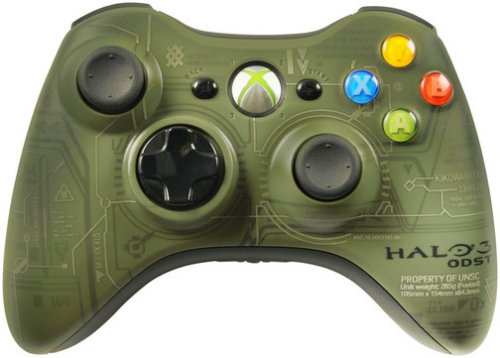 It's slightly ironic that on the same day we get details about Microsoft's Project Natal, which provides hands-free gaming, we get word of this awesome Halo 3 ODST limited edition controller. It's the big M's way of saying, "You don't need controllers anymore, but we'd like to really still milk these things for all their worth.
The Halo 3: ODST-themed controller comes with the $99 collector's version of the game. How can you resist? It's a Halo themed controller, after all. Get 'em while you can. Soon controllers will be a thing of the past…Not really.

Which is costing you more though? The game or the controller?
controller, Halo 3, limited edition, ODST, xbox360