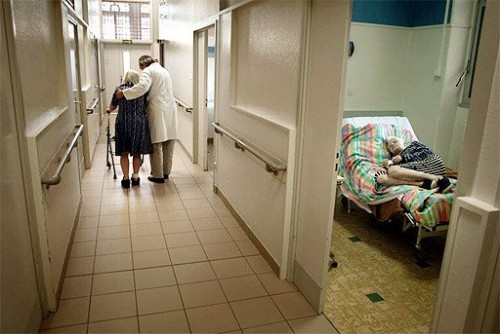 Anyone who has ever had an older family member in their lives who has Alzheimers, knows how difficult it can be just to keep tabs on them. It's sort of like having a small child. They tend to live in their own world and can wander off the instant you divert your attention.
Rather than having to keep searching for lost Alzheimer's patients, Aetrex Worldwide and GTS Corp have teamed up to put GPS transmitters inside shoes. A simple and brilliant solution. A wristband might be even better as some won't bother to put on their shoes.

The devices are accurate to within 30 feet, and safety zones can be set, so as soon as a patient leaves the zone they can easily be found. It will save caregivers a lot of headaches.
Alzheimers, GPS Shoes, Health, patients