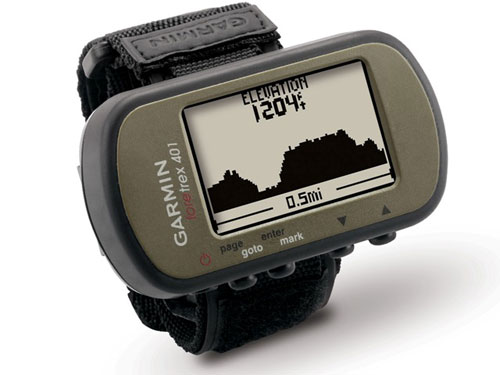 Garmin makes GPS devices for just about every possible need. You can get a Garmin GPS for your car, you can get Garmin GPS in your airplane, and you can get Garmin GPS for your motorcycle. You can even get Garmin GPS for your wrist.
Gaming has announced two new wrist wearable GPS units called the Foretrex 401 and Foretrex 301. Both of the devices have high-sensitivity; WAAS-enabled GPS receivers and a USB interface in a waterproof device designed for skiers, campers, and military personnel to wear.
The waterproof units have GPS sensors with HotFix technology to maintain reception in heavy tree cover or deep canyons and tracks routes and stores waypoints. The 410 adds an electronic compass and barometric altimeter to the mix. Power for both models is from a pair of AAA batteries good for about 18 hours of use.
Foretrex, Garmin