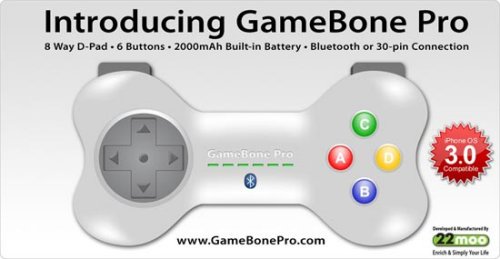 Game controllers have now gone to the dogs. But this stupid looking controller is actually pretty useful. It will charge your battery while you play, but the downside is that you have to have it plugged in to the iPhone 30-pin port. The GameBone can also be used via Bluetooth, but of course you can't charge the iPhone wirelessly.
I have a feeling your dog will love it though. Sadly, it doesn't even have any way to hold up the iPhone, so you'd have to prop it up, unless they ship it with a stand.

It ships sometime in September. No price yet, though.
charges, controller, GameBone Pro, iPhone, Play