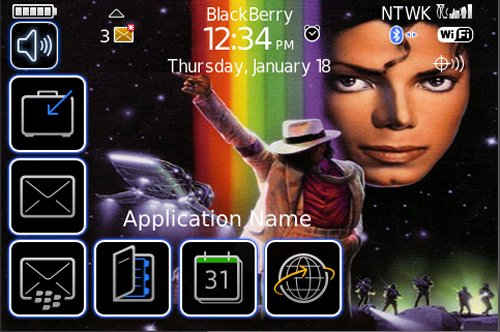 Millions around the world are grieving the sudden and unexpected loss of the King of Pop. If you're one of millions of fans in mourning, here's something for your BlackBerry.
It's a free theme for the BlackBerry 9000 created by a fan. It features the king of pop in classic poses. Why not spruce up your BlackBerry 9000 with the original Moonwalker? He was a great dancer, a great singer and an accomplished weirdo.

Grab your crotch, make a Jacko woo-hoo and go download it.
BlackBerry 9000, free, Michael Jackson, theme