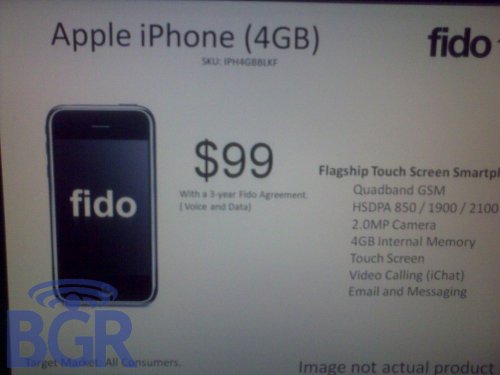 Now we have a leaked image that suggests Fido will be offering a 4GB iPhone 3G in the near future that will retail for $99, with quad-band EDGE and tri-band HSDPA connectivity, a 2-megapixel camera and iChat video calling, which means a front facing camera.
You might remember all of that talk of a $99 iPhone at Walmart from a while ago. It looks like the timing was off but it may actually happen. This also jibes with today's earlier rumor here.

So the question is, is this real or BS?
4GB, Fido, iPhone 3G