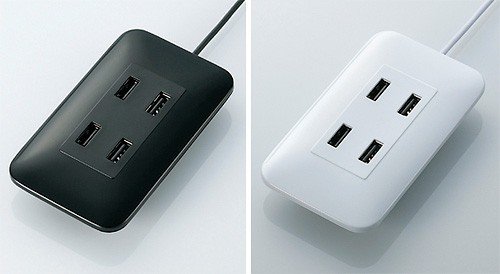 There are all kinds of crazy USB hubs, but sometimes it's best to keep it simple and classic in design. Elecom has done just that with its new U2H-TC410B "wall socket" USB hub.
No, it doesn't actually plug into your power outlet, but it's designed to be mounted on your wall or on the side of your desk, becoming a kind of wall socket for your USB peripherals. It's a pretty standard four-port USB 2.0 hub aside from the design.

It comes in black or white for $39.99.
Elecom, USB hub, Wall Socket