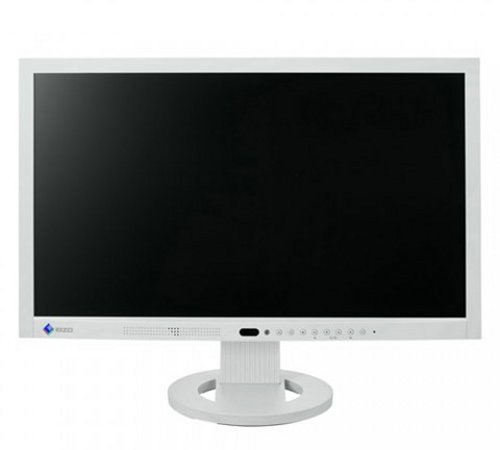 Eizo has announced a new LCD monitor today. The FlexScan EV2333W-H. The monitor measures in at 23-inches and features a 1,920 x 1,080 resolution. Also, this 1080p display supplies an eco-friendly and practical monitor solution. It has both a HDCP-protected DVI port and DisplayPort. Other inputs include VGA.
With 300cd/m2 brightness and a 3,000:1 contrast ratio, it's equipped to offer a decent quality picture for everyday use. Some other specs include a 7ms pixel response time, FlexStand with vertical adjustment and swivel capability and EcoView Sense, which is an infrared sensor that detects the brightness in the room and whether or not you're sitting in front of the computer, adjusting the screen's on-status and brightness accordingly.

The Eizo FlexScan EV2333W-H LCD monitor will be available starting on July 16th in Japan for the equivalent of $560. No word on a U.S. release yet.
eizo, EV2333W-H, FlexScan, LCD, monitor