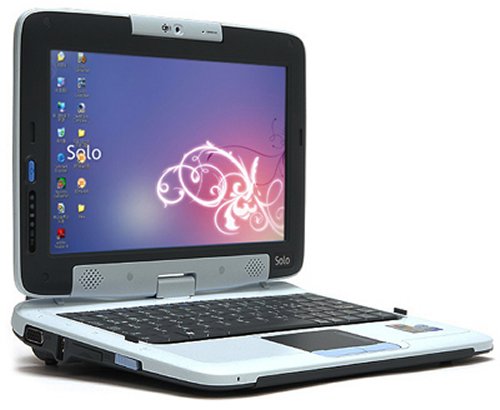 The Daewoo C920-mini tablet PC looks fairly sturdy despite having that "toy" look, and is powered by an Intel Atom N270 CPU with 1GB of RAM, an Intel 945 Express, a 60GB of HDD (1.8-inch @ 4200rpm), and a 8.9-inch touchscreen display with a 1024×600 resolution.
It measures 241.4mm x 209.3mm x 27.7mm and weighs just 1.21kg. This tablet PC also features a 1.3MP webcam for video conferencing.

If you are in the market for a new Tablet PC, this may be the ticket.
Atom, Daewoo, Tablet PC