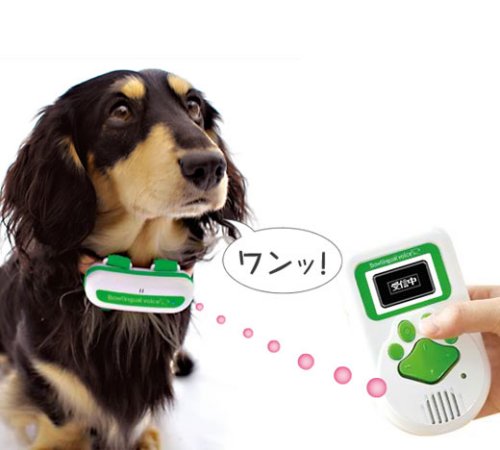 Do you really need a dog translator? I can do the translating for you right now. Dogs are simple creatures, who only say a few things with their barks. Stuff like, "Holy crap, are you gonna take me for a walk or am I gonna poop in your shoe again?" or "Hey. Guy who kidnapped me as a puppy, do you plan on feeding me that garbage you call food anytime soon?"
But if you don't want to take my word for it, then check out this gadget. TakaraTomy may have developed the world's first dog translator. Just "place the bark-sensor collar around your pup's neck, then grab the wireless controller and the Bowlingual Voice will speak on your dog's behalf."

Sadly though, the Bowlingual Voice only speaks as a Japanese lady so far, so you still won't know what your dog is bitching about.
Bowlingual, dog, translator, voice