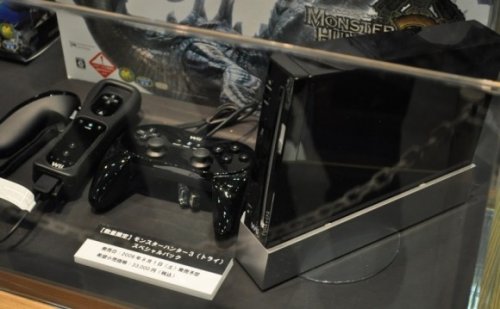 At this weekend's World Hobby Fair, Nintendo had the blue Wiimote and Nunchuk on display, to promote Wii Sports Resort. They also were showing off that Black Wii we told you about earlier this month.
The Nunchuk has always been shiny on top and matte on bottom, but it's much more noticeable, in a good way, on the black version. Even the fugly Wiimote jacket looks cool in matte black. The Classic Controller Pro looks downright awesome in shiny black plastic. This Wii items make the console look much more serious.

It's always nice to have color options.
black, Blue, Controllers, Nintendo, Wii, World Hobby Fair