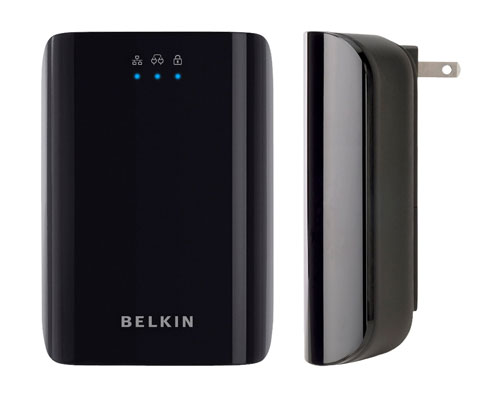 Powerline networking is a great way to get Internet connectivity to gear in your home that can't access Wi-Fi and is too far from your router. Typical powerline networking systems are only capable of speeds around 200MB/sec.
Belkin has announced a new line of powerline networking gear that is five times as fast as those typical offerings with up to 1000Mbps of speed. The kit is called the Gigabit Powerline HD Started Kit and includes two adapters, one to connect to your router, and one to connect to your device.
The kit is available now in America and will hit Europe in early August. The 1000Mbps speed makes the kit perfect for streaming HD video and online gaming. The F5D4076 starter kit is $149.99 and more adapters can be added to extend the powerline network.
Belkin, powerline networking