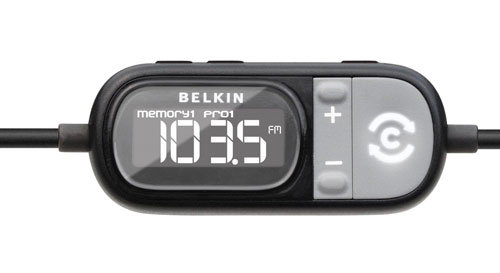 Cases aren't the only thing that Belkin is known for; the company also makes a full line of FM Transmitters for various MP3 and music phones. The FM transmitter is the only way for many people to enjoy their music from the iPhone or other device while driving.
Belkin has announced a new version of the TuneCast Auto Live FM transmitter today that is combined with a free iPhone application offering total control of the FM transmitter form the screen of the iPhone or iPod touch.
The application takes advantage of the location aware iPhone to use GPS information to find the clearest FM frequency to transmit on in any given area. The app also uses information on frequencies from other users in the same area. The iPhone is able to save presets and adjust the FM frequency directly. The device and application will be available this fall.
Belkin, TuneCast