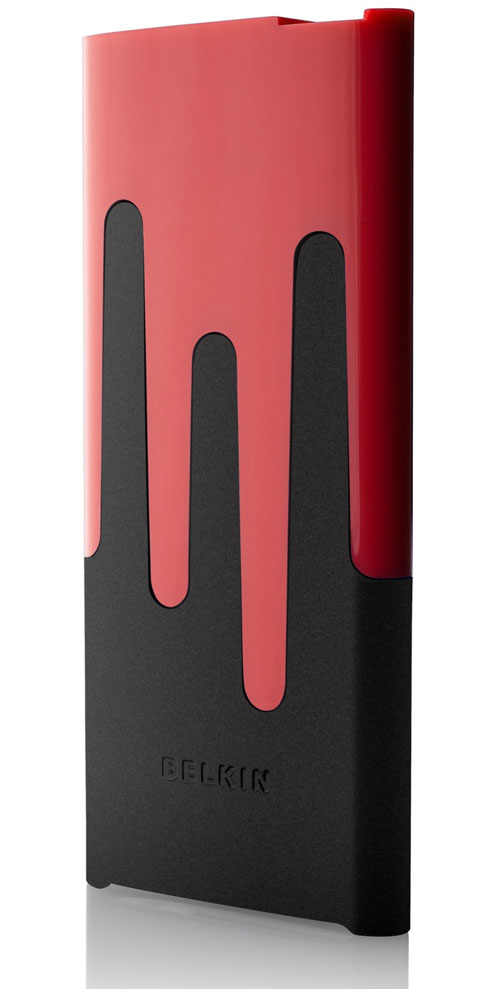 Belkin offers more accessories for the iPhone and iPod than you can shake a stick at. One of the things that most iPhone or iPod owners do first is add a case to their device to protect it from drops and scratches during daily use.
Belkin has announced new iPod nano 4G cases in two series called the Belkin Micra and Fusion cases. All of the cases are available right now globally except for one pattern of the Micra case called Flow. The Micra cases offer textured graphics and are clear to allow the color of the iPod to be seen. The Micra line includes the Glam, Dusk, Chex, and Flow. All of the cases sell for $19.99 each.
The most interesting of the new cases has an 80′s style to it and is called Fuse. The case uses bold colors that look like something you would have owned in 1980. The case is made from two interlocking parts of different colors designed to look like paint dripping on a canvas. The black and red one looks like blood dripping to me. The Fuse sells for $24.99 and is available in pink/black, yellow/black, red/black, clear/black, purple/black, and blue/black.
Belkin, case, iPod Nano