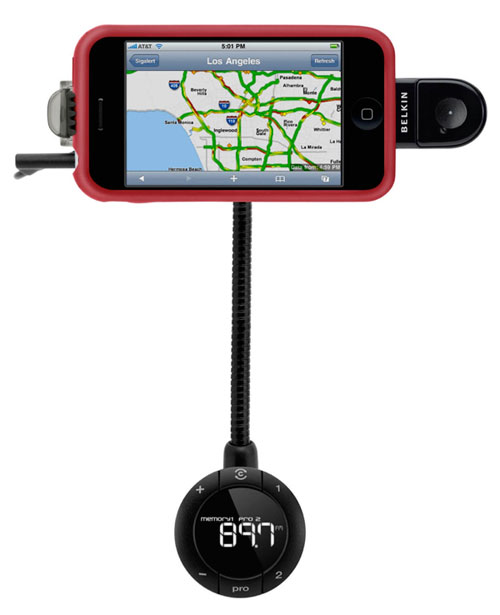 Belkin has unveiled two more TuneBases for your Apple devices. The TuneBase Direct and TuneBase FM can route audio from your Apple devices to the vehicle stereo and charge simultaneously thanks to the 12-volt port.
It features a flexible neck so you can arrange your iPhone in the best viewing position. That way, you can make calls with just a tap. The $70 TuneBase Direct uses a 3.5mm port, while the $80 TuneBase FM does it's thing through a free FM channel, automatically scanning the frequency with the least interference.

Pretty handy accessory and the price isn't too bad considering how handy it is.
Apple, Belkin, iPhone, TuneBase