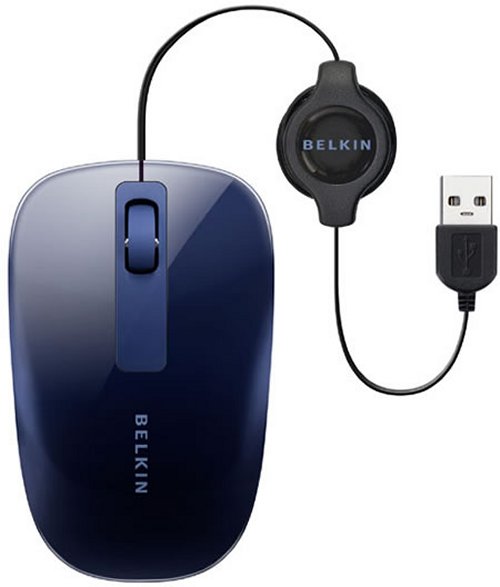 Belkin has unveiled a new line of comfort mice which feature a new design that's supposed to maximize comfort while you work. It also has an all terrain optical engine so you can use the mouse on any surface. The mice will be available in wireless, Bluetooth and retractable USB versions.
The Bluetooth version will be available in Black and White for $49.99 and the wireless version comes with 2 AA batteries which will be available in fuchsia, black, blue and red for $29.99. The retractable version is $19.99 and they have the same colors as the battery versions.

The wireless and the Bluetooth mice will be available in North America at the end of June and in Asia, Australia and Europe by end of July. The retractable version, we're not sure.
Belkin, comfort, mouse