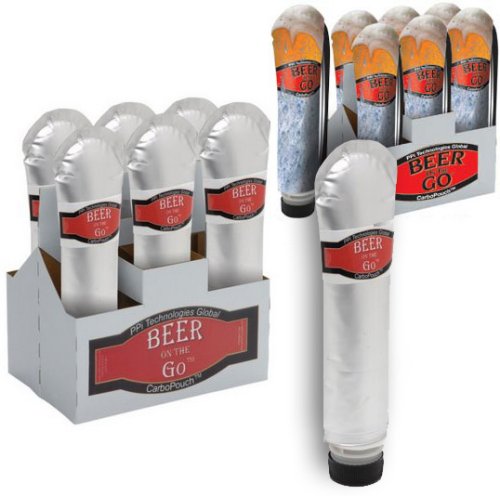 Presumably. I've never actually seen an Astronaut drink beer in space. But if they did, it would be in a pouch. It seems like a strange idea, but supposedly it tastes a whole lot better. No aluminum can taste for one. The CarboPouch by the Beverage Pouch Group is designed for those fancy artisan beermakers.
The idea is that they would fill you up a six pack to go on-site. This way smaller brewers don't need to buy any cumbersome beer-filling assembly line machines to sell their buzz-juice.

The "organoleptic film structure" that doesn't change the taste of the beer at all. The slightly flexible pouch even gives the beer room to fizz, and it's easy to fill with the cap on the bottom. It could be a big idea for local beer craftsmen.
Beer in a pouch, beverage, Beverage Pouch Group, booze, CarboPouch