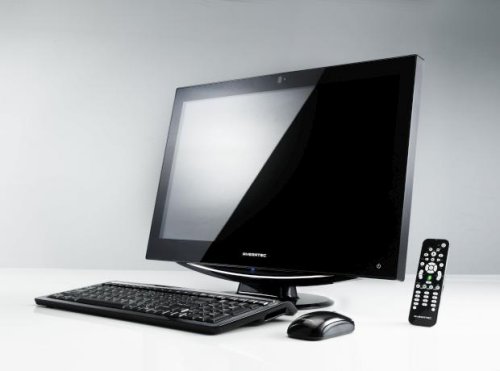 Averatec just announced a gigantic all-in-one PC for $999. It's a sweet deal. The D1200 series features a 25.5-inch LCD monitor with an Intel Core 2 Duo 2.5GHz CPU, 320GB hard drive, and 4GB of RAM. You also get a built-in ATSC/NTSC TV tuner for 1080p video and TV playback, 8X super-multi DVD burner, 2-megapixel webcam, 802.11N wireless, and gigabit Ethernet.
It also comes with a wireless keyboard and mouse, along with a Media Center remote and Vista Home Premium. It's shipping now at Averatec's website for $999 and it will be available at Best Buy and Tiger Direct very soon.

That's a lot of bang for your buck.
$999, 25.5-inch, all in one, Averatec, D1200, pc