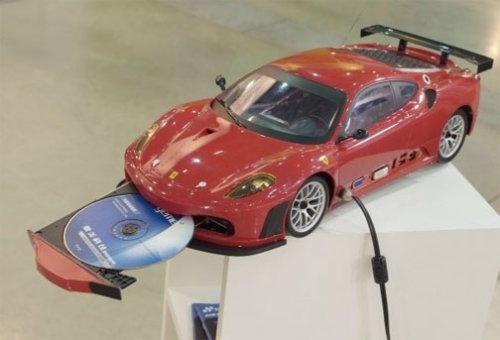 Yesterday we saw a PC in a vase at Computex, today it's an Atom-based net-top in a Ferrari. There isn't much info about it. We simply know that it has the guts of a netbook and appears to be sticking it's tongue out in the form of a CD tray.
The body is custom-molded as well as the optical drive tray. I proclaim thee a thing of awesomeness. Other things we would like to see PCs crammed inside? Luke Skywalker's landspeeder, Barbie's Dream car and the Batmobile, just to name a few.

Soon everything will have a PC jammed inside. It's starts with innocently with vases and ends in shame with toasters.
TAGS:
Atom, computex, DIY, Ferrari, mod, pc, toy