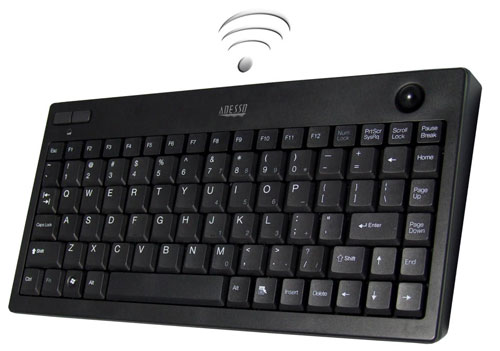 Wireless keyboards are great for some users. If you have a tiny desk no wires makes things less cluttered and you can use a wireless keyboard form across the room if you run a HTPC. Gamers tend to dislike wireless keyboards, but for general computer use they are fine.
Adesso has announced a new, and small wireless keyboard called the WKB-3000 that is less than 12-inches in size. Despite its small stature, the device has a full QWERTY keyboard and a track ball in the upper right corner.
The addition of a track ball means you can even eliminate the mouse from your desk to save more space. The track ball uses optical technology and the keyboard has a wireless range of 30 feet with 6500 IDs on 12 channels to eliminate interference. The keyboard is available now for $79.99.
Adesso, keyboard