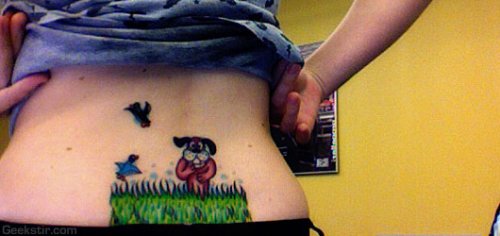 We thought we would take a look at some questionable gaming tattoos. The kind that are either a bad idea or not well thought out, or just plain wrong. Gamers love getting tattoos of their favorite characters, but sometimes, they just need a friend to stop them from making a horrible mistake.
Friends don't let friends make bad tattoo decisions. Unless both of you have been drinking heavily anyway. Some of the images are NSFW. Click through to check them all out.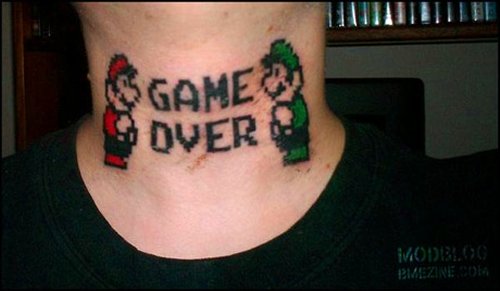 Game Over. For your dating life. At least you ladies will see this guy coming.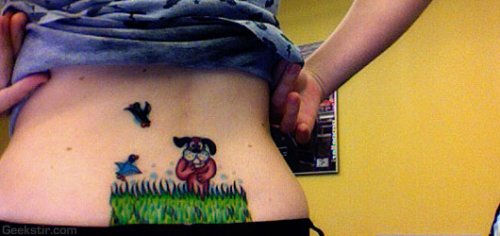 The Duck Hunt Tramp Stamp Now I'm not gonna make any jokes about shooting ducks on a woman's back. Promise.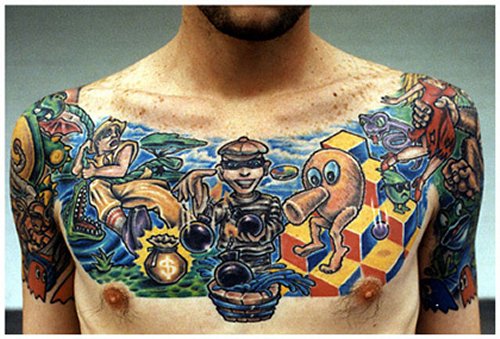 A chest full of old school classics. What I love about this one is that if he keeps going, he'll have the best shirt ever on his skin. But as it stands in this pic, it's kind of a tube-top not pulled over his nipples.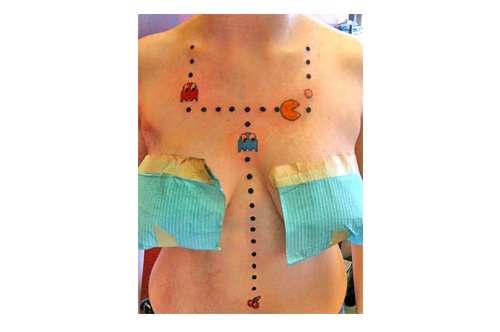 In his spare time Pac-Man likes to use breasts in his mazes, just to change things up a bit. Yeah, this one is disturbing. Either they are intentionally hiding their breasts, or they have some sort of drippy nipple syndrome that requires napkin curtains.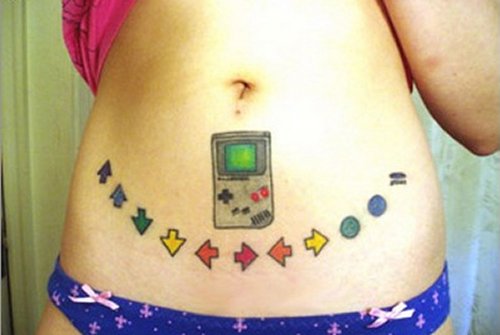 Konami code? I like how the belly button is a question mark.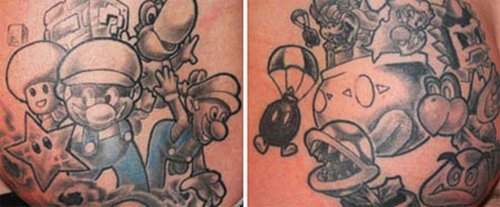 Super Mario buttcheeks. This guy tattooed everything but his warp pipe.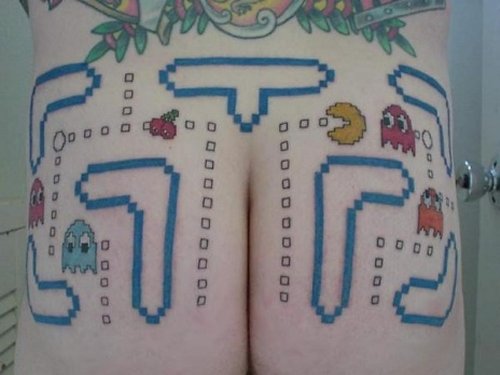 Pac-Man butt maze. I always wondered just where Pac-Man went when he disappeared from one side of the screen and re-appeared on the other. Eww!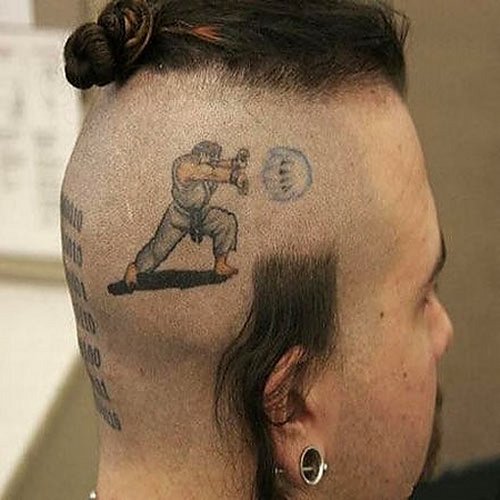 Street Fight Ryu head tat.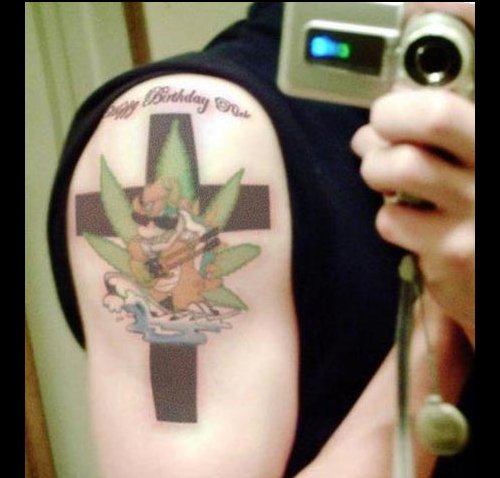 Cool Bowser/Hippie Tattoo. It's what Bowser would look like if he smoked weed, surfed and had his own Jesus loving band….On the arm of a guy who smokes weed, surfs and has his own Jesus loving band…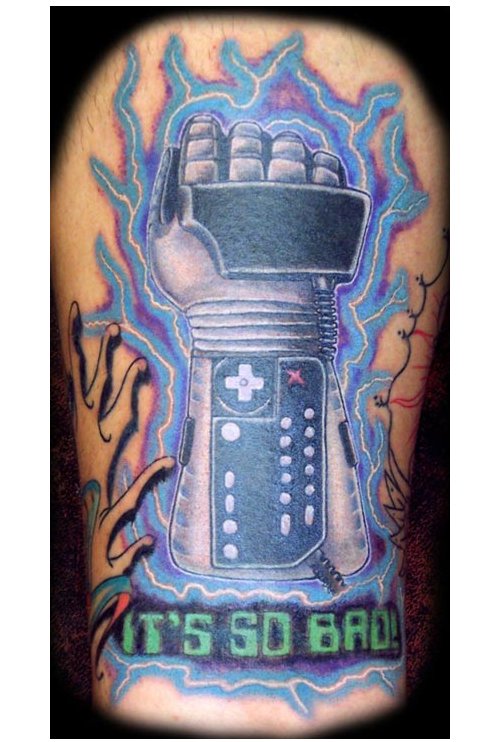 The Power Glove Tattoo. You know, the Nintendo power glove was never that cool. We're calling this a fail because if you are going to get a tat of the power glove, why would you not put it over your hand?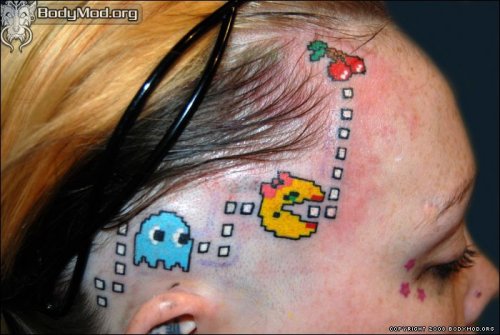 Ms. Pacman Head Tattoo. It's always a good idea to mark your receding hairline with Ms. Pac-Man and some ghosts. Years later, you'll always know where your hairline used to be.
Arcade, bowser, duck hunt, gameboy, Games, gaming, ink, Mario, Nintendo, Pac Man, Street Fighter, Tattoo, tattoos, video game