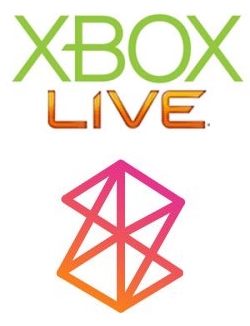 Almost true to rumors, along with the press release from Microsoft late Tuesday about the new Zune HD release, the company announced they will be extending the Zune video service into Xbox LIVE this fall as well.
"The Zune music player is an integral part of the overall Zune experience, and we're proud to be growing and extending our offering beyond the device," said Enrique Rodriguez in the Microsoft press release on Tuesday. Rodriguez is the corporate vice president of the Microsoft TV, Video and Music Business Group.
The details of what this means for Zune owners or Xbox LIVE subscribers is not completely clear, but it does without-a-doubt mean that subscribers to Xbox LIVE will have Zune in their face, like it or not, at the top of the Xbox LIVE Video Marketplace.
Microsoft is planning on showing examples of how Zune will integrate into Xbox LIVE at the Electronic Entertainment Expo coming next week.
Microsoft, Xbox LIVE, Zune