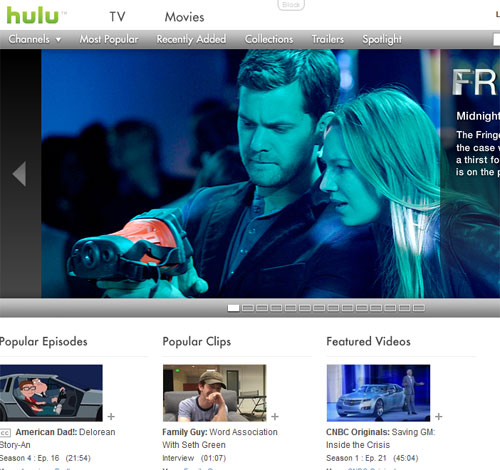 I watch my share of online video and my video streaming site of choice isn't YouTube. I don't care much for videos produced by people with the cheapest cameras they can get their hands on. I prefer full length professionally made TV shows and movies like Hulu provides.
Nielsen Online has released its latest figures for video streaming sites and YouTube still sits in the top spot with a massive lead over the second place site. In April YouTube streamed 5.5 billion videos with Hulu coming in a distant second place.
Hulu streamed 373.3 million videos for the month. However, YouTube isn't growing nearly as fast as Hulu. Hulu grew a whopping 490% compared to April of 2008. The third place video company was Yahoo with 203.6 million videos streamed and Fox Interactive Media streamed 201.4 million videos for the month.
hulu, online video, YouTube