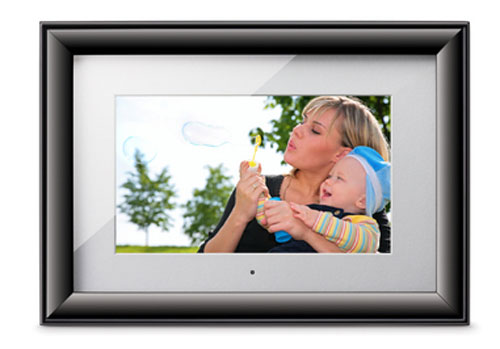 Without several digital photo frames around my house my wife would have me eternally printing all the digital photos she takes. Normally that wouldn't be that big a deal, but she never seems to ask for the right size print or doesn't like some aspect of the photo. That means printing one photo often turns into a long run of printing, fixing, and reprinting. At least I can skip the printing with the digital frames.
Viewsonic has announced a new line of digital photo frames that includes the 10.4-inch VFD1020, the 8-inch VFD820, and the 7-inch VFD720. The range is called the TrueView family and the entire line has a 4:3 aspect ratio for less image distortion.
The two smaller frames have a resolution of 800 x 600 and the 10.4-inch unit will have a resolution of 1024 x 768. Each frame has 2GB of internal memory and has an integrated memory card reader. The frames also feature calendar functions and a clock along with a remote control; pricing starts at $79.99 and goes up to $129.99 for the largest frame. All are set to launch in Q2 2009.
digital frame, Viewsonic