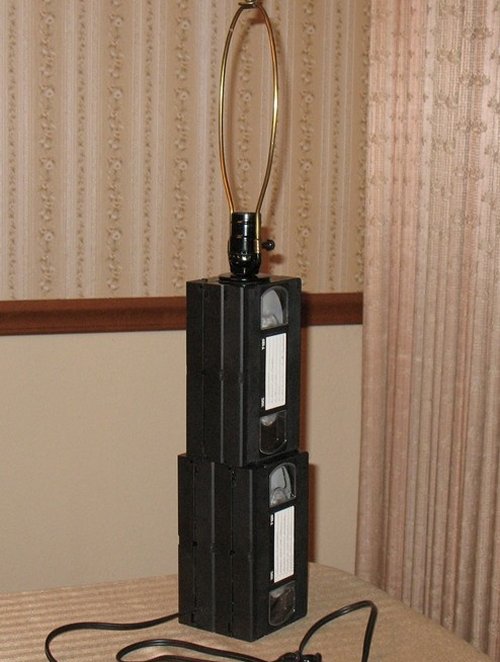 I knew there was a use for all of those old VHS tapes in the closet. Seven, count 'em, seven VHS tapes are holding up this light bulb. Whether it's old Sanford and Son shows or Star Trek the Next Generation, old television is the new way to light your home.
As the creator points out, the lamp is designed to be used with a CFL (compact flourescent) bulb ONLY. A standard bulb might get too hot and melt your VHS tapes. There's nothing worse than a mound of melted tape. Trust me on that one. Goes well with the VHS toaster.

It will cost you $60.
art, DIY, lamp, lighting, tapes, VHS