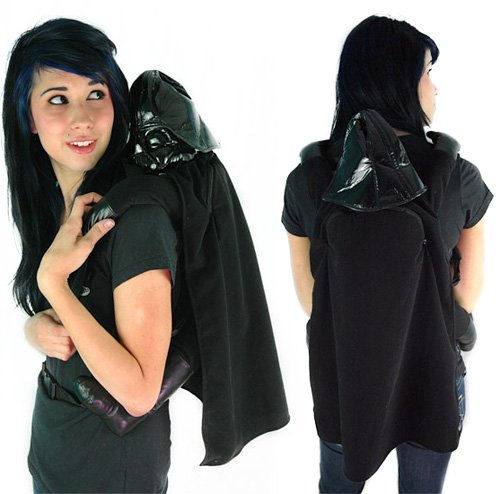 Times have been tough for Lord Vader. After a stunning trio of classic films where he was the ultimate bad guy, Vader was on top of the world. Then he hit rock bottom after three lame prequels, being portrayed as a lame sissy-boy by the highly feminine and over emoting Hayden Christensen.
Sadly, this Back Buddy drives the nail in Vader's coffin and completes the sissi-fi-cation of the sith lord. This back-pack is so demeaning, even Ewoks won't fear Vader, but will instead Worship him as the god of cuddly back hugs. It's wrong. Very wrong.

$40 worth of wrong and available for pre-order, shipping in August.
[Star Wars shop] VIA [Ohgizmo]
Back Buddy, darth vader, pack, Star Wars