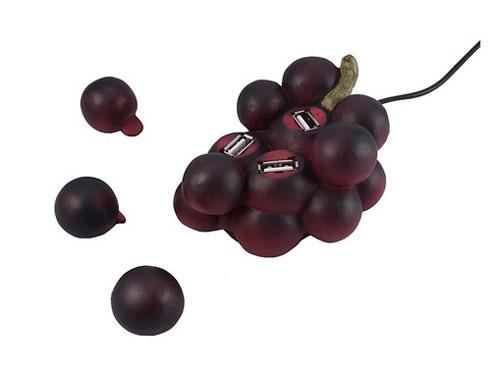 Let me just get this confession out of the way. When I shop for stuff that goes with my PC, I prefer it to look like the high tech gear that it is. What I don't want is tech gear for my PC that looks like say a cookie or another food item.
As you can imagine this three port USB hub shaped like grapes isn't something you are likely to find on my desk. I guess if you really like fruit or wine or just like weird stuff, the grape USB hub may be perfect for you.
The thing looks like the soap dispenser my mom has had by the sink since 1982. The grapes you see plucked from the cluster are merely caps for the ports, no storage inside them. The device is made from ceramic and weighs 240g. You can get your grape on for $19.99.
gadgets, hub, USB