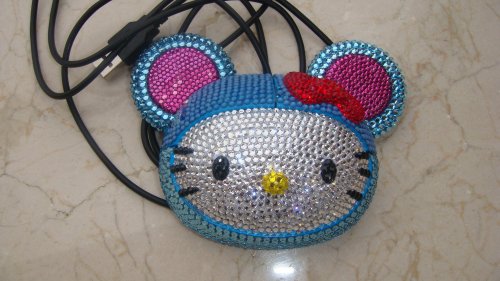 Nothing says tacky like an object decked out in Swarovski crystals. It's double the ewww factor when that object is a mouse made to resemble Hello Kitty. It is so girlly and shiny that it blinds any male who looks in it's direction.
It's says that it's compatible with windows, but you'll obviously need a gargantuan hand to use this thing. This fugly light catcher can be yours for only 160.00. It's not an official Hello Kitty product. Just officially yuck.

Seriously, would any of you buy this?
cat, crystals, Hello Kitty, mouse, swarovski, USB