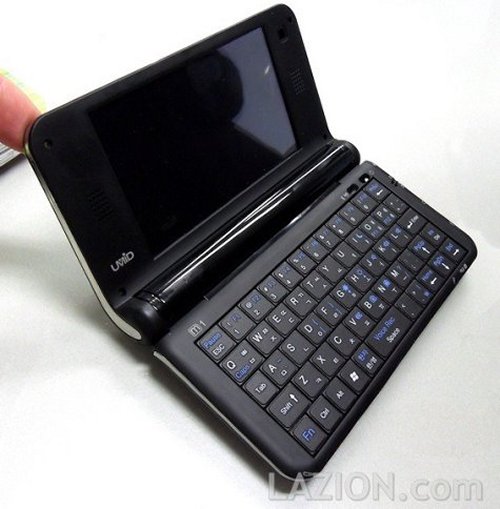 The UMID mbook M1 has only been available for purchase in white so far, but there was once a time when the Atom-based clamshell was seen sporting red, pink, and black casings. Well, UMID has taken the mbook M1 and gone black with it. The Atom-powered clamshell looks much sleeker with the black keyboard. And you can take it more seriously too.
We don't know when the full black model will be released, but it should be pretty soon as they seem to have tackled previous build quality issues.

It's quite an improvement color-wise.
black, M1, MBook, UMID