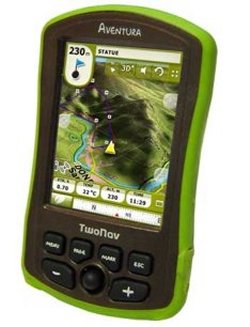 The TwoNav Aventura GPS receiver is interesting as it can accept virtually any kind of map without running into compatibility issues. It would be a good tool for those who want to scan and calibrate any type of map prior to uploading. The Aventura comes with a 3.5″ touchscreen display that will serve you for both handheld and automobile use.
It also has pre-loaded Tele Atlas maps and topo maps for most of the countries where it is sold. The display can be rotated in portrait or landscape mode. It's also rainproof and powered by a SiRFStar III chipset, offering an SDHC memory card slot, an electronic compass, a barometric altimeter and it will provide up to 20 hours of battery life.

The TwoNav Aventura will hit this June 1 in Europe for 599 Euros.
Aventura, GPS, receiver, TwoNav