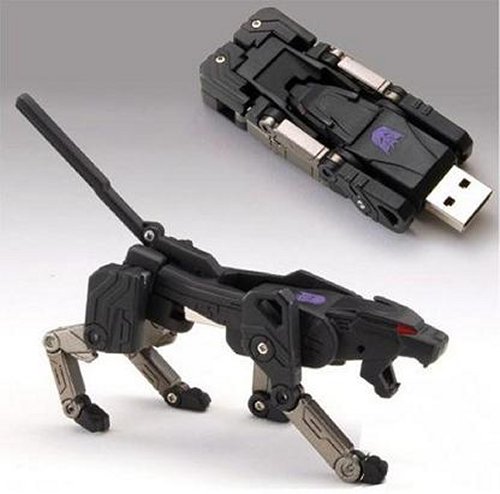 Remember that transformer who used to transform from a cat into a cassette? That's old school Ravage. New school Ravage is an awesome USB drive. This combines all of the awesomeness that is transformers, with USB technology.
It's simply the latest way to fly your geek flag from your USB port. Pose him, transform him and fill his 2GB soul with data. Ravage will cost you $43 and he ships in September.

Now where's the rest of them? I want Optimus Prime.
drive, Ravage, robot, Transformers, USB