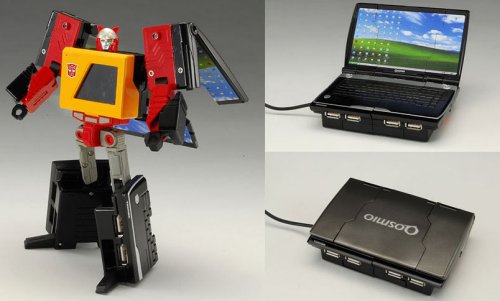 We've seen several USB transformers lately. There must be a movie coming out or something. There's the transforming mouse, the Ravage USB drive, and now we have this $42 import that features a cassette deck, similar to Soundwave.
This guy can transform into a netbook. And whether you dig "Qosmio" netbooks or not, it's a cool 4-port USB hub. So you can now have a small army of USB transformers.

Something tells me we won't be seeing this "Qosmio" guy in the new movie.
Netbook, Transformer, USB hub