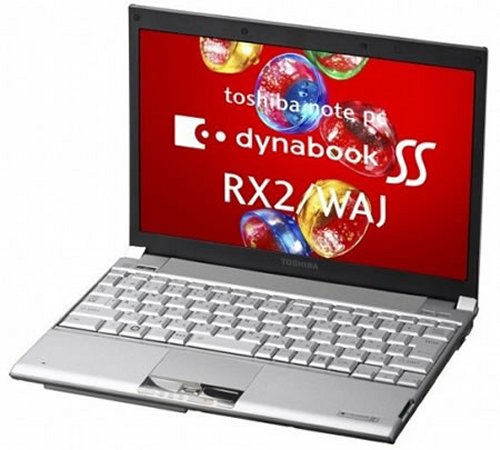 Toshiba has announced the top-of-the-range Dynabook SS RX2/WAJ. The world's first PC to integrate a 512GB SSD (Solid State Drive). The new model comes in two versions on Toshiba's online shop for the Japan. It features 2-bit-per-cell multi-level NAND flash memory to realize the world's largest capacity SSD, with four times the density of SSD integrated into currently available products.
The data access speeds have increased by about 230% for read and by 450% for write. The battery will give you up to 12 hours. The ultra-low voltage CPU saves energy by cutting power consumption.

It also features a transreflective LCD which means it will use the sunlight to brighten the screen.
512GB, Dynabook, RX2/WAJ, SS, SSD, Toshiba