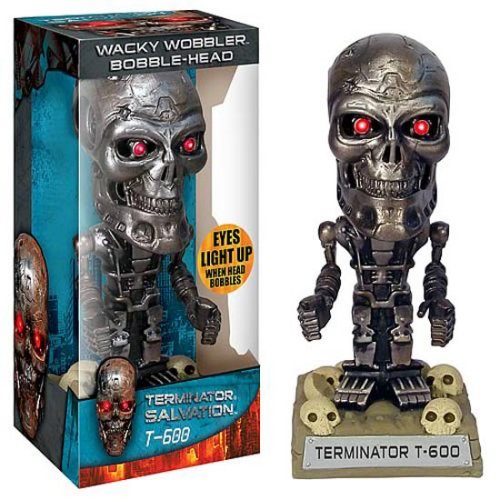 Terminators are usually scary. But like everything else, they just look silly with a bobble head. Celebrate the release of the new Terminator Salvation movie by getting one of these Terminator Salvation Bobble heads. You could punch it's head over and over again and pretend you're tough like John Conner. Or just because you want your movie money back.
There are two versions available of the T-600 Terminator, the first one pictured has built in LED lights for eyes.

This Terminator isn't so tough.

Only $10.99 each.
[Geeky-Gadgets] VIA [Botropolis]
TAGS:
Bobble Heads, robot, Terminator Salvation