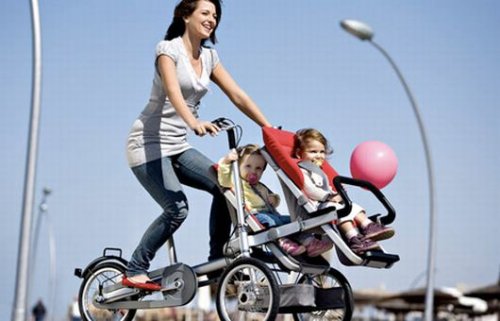 It's been the same for as long as I can remember. Moms have been forced to push their little ones everywhere. Isn't it enough that they pushed the kid out in the first place? Moms need a break. So it's fitting that on Mother's day we show you the Taga stroller/trike.
This baby folds up so you can fit it in the car trunk for trips. And it also has a wide range of attachments, like a setup for two kids, covered seats for rainy weather, and baskets. You can even adjust the length of the trike to work with whatever load you are carrying.

It's only available in Europe right now, but we hope to see these in the US soon.
Kids, moms, stroller, Taga, trike