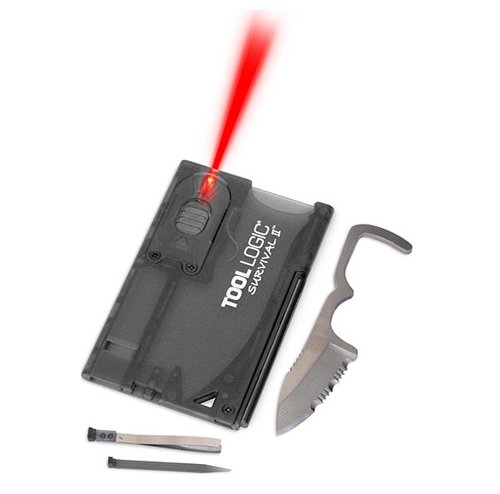 A standard credit card is no survival tool. It won't even cut anyone really. There isn't much that it can do for you in dire situations. But the Tool Logic Survival Card is actually useful.
It won't help you shop, but it will offer you some handy tools for survival. It has a magnesium fire starter to start fires, a serrated knife to cut fish or cut an attacker, a signal whistle, tweezers, even a toothpick and an LED flashlight. This thing is awesome if you are stranded on Lost island or are just forced to quit playing WoW and face life.

The MacGuyver in me wants one. Maybe the economy will get so bad that this will replace credit cards entirely as we are forced to survive in a wasteland.
credit card, survival, tool