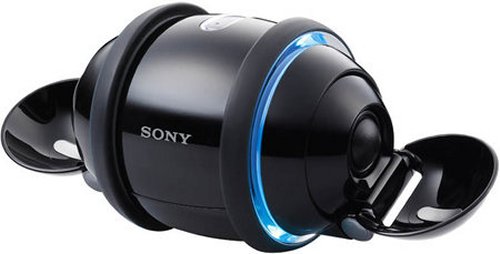 We wish we could say that this came as a surprise, but nope, we kinda figured that the little Rolly was on The way out. The Sony Rolly has been discontinued in the U.S. The good news is if you are located near a SonyStyle store, go check it out to see if they have them in stock. Thy are having a fire sale with a price of $99. That's $300 off the original price.
Again, this is no big surprise. The Rolly was a $400 dancing egg. You do the math. But we can't help wondering what Sony will dream up next to take its place. Maybe a little dancing and hopping cube. Think Rubik's cube meets Disco.

Yeah I'd buy that. But not for $400.
dancing, discontinued, MP3, music, Rolly, Sony