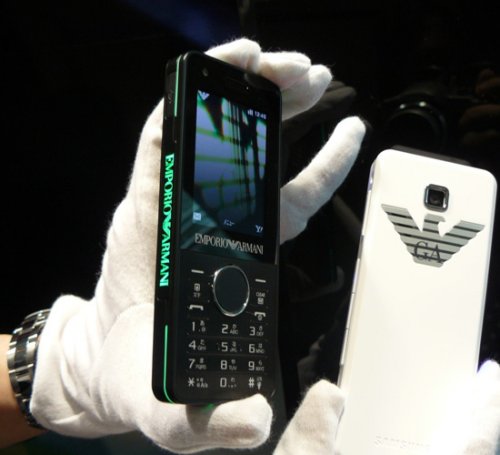 Behold. A fashion phone so awesome in it's fashion-i-ness that it must be handled with a glove at all times. If it's fashion-overkill design were to touch your bare skin, it would burn you much in the same way that dry ice can burn you. That is to say, nobody really understands it, but we simply respect it's awesome power.
It comes from an unholy alliance between Japan's Softbank and fashion label Emporio Armani. The new handset is called the 830SC Emporio Armani Model and was specifically designed for the Japanese market by Giorgio Armani himself.

The phone has LED light embedded on the side which spells out the brand's name in green, blue and red. Now do you see why you may never touch it?
Armani, Emporio, fashion, phone, softbank