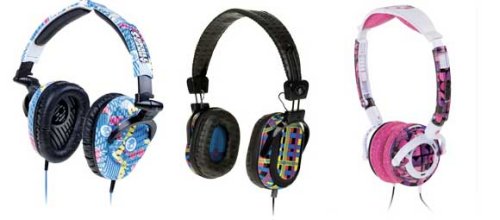 Obviously Skullcandy likes for their headphones to look loud as well as sound loud. The company has just launched its Decibel Collection, a range of wildly styled, Limited Edition "high performance" headphones that kick up the designs about as loud as they can go.
Customizable lines include Big Slick, Vibe, Dream Team, Lurker, Catfight, Audiophile, and Illustrative. You will definitely be noticed wearing these. People around you will wonder if they've been transported back to the 80s.

Obviously they are aimed at young hip people who want an explosion of color.
collection, Decibel, Headphones, skullcandy