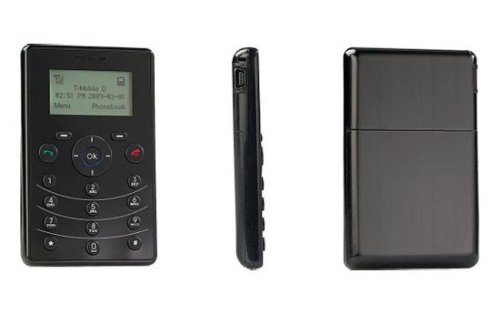 Phones keep getting smaller, but this is ridiculous. This is one of the smallest mobile phones we've seen. It's dubbed the Simvalley PICO RX-80 and it's just 1cm thick, making the Simvalley PICO RX-80 about the size of a credit card.
Due to the size it isn't going to have many great features. It sports a 1.2 inch LCD screen with a resolution of 96 x 49 and the phone itself measures a tiny 50 x 800 x 10mm. Some other specs include: Dual-band for GSM 900/1800 networks, Backlit buttons and display Backlit screen and keys, reminder, hidden identity, speed dialing, keypad lock, and 32MB Internal Memory.

The Simvalley PICO RX-80 will cost you about 18 Euros or $25.
credit card, mobile phone, Simvalley PICO RX-80, sized