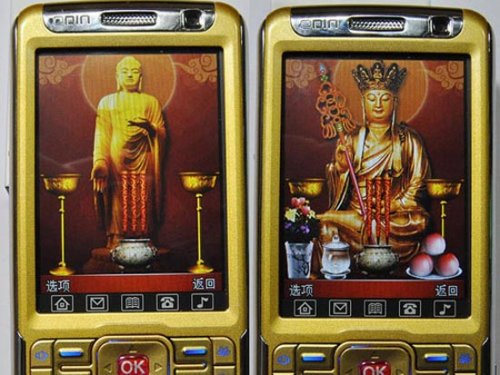 Are you a Buddhist? Do you like shiny? Crave The bling of gold? Religion meets bling with this, your new phone. It's called the Odin 99, or "Buddha phone". It provides an altar-away-from-altar for serious Buddhists.
The phone features a lotus-leaf button that will load the phone's customizable, animated Buddhist altar. This is serious religious stuff, just digital. You can burn digital incense, put down offerings or play some soothing music.

It also includes an engraved metal charm and a second battery.
altar, animated, Buddha, gold, phone